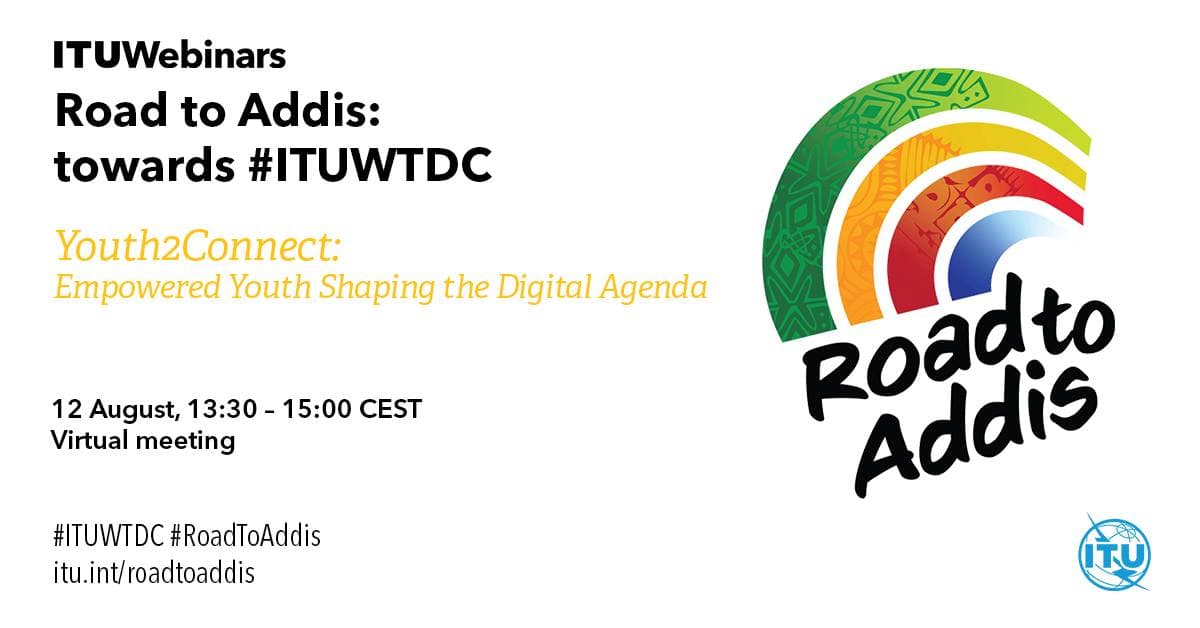 12.08.2021
August 12, 2021, via videoconference
ITU Virtual Event On the Road to Addis Ababa: Episode 7 Youth2Connect: Empowered Youth Shaping the Digital Agenda was held on 12 August 2021 via video conferencing using the Zoom platform.
The event was attended by representatives of regional and international telecommunication organizations.
The meeting was opened by the moderator of the event, David Kirkpatrick, founder and editor-in-chief of Techonomy Media, with a welcoming speech.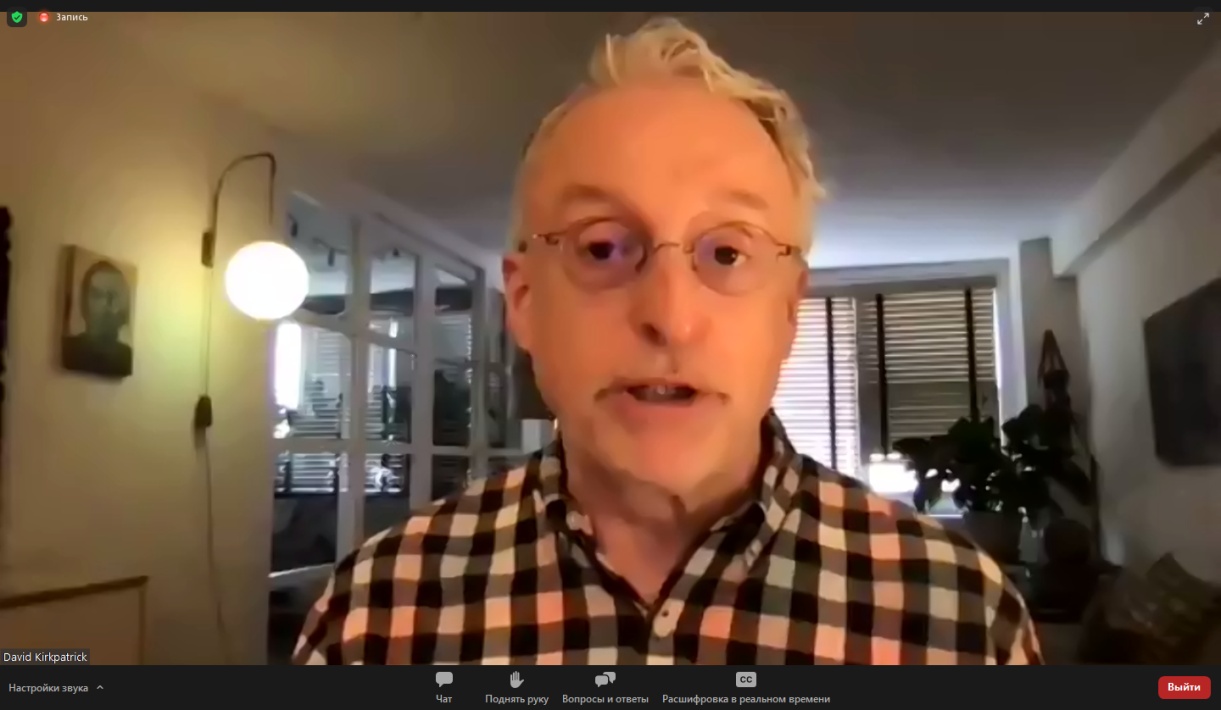 Opening remarks were made by Doreen Bogdan-Martin, Director of the ITU Telecommunication Development Bureau, stressing that the event was dedicated to young people, who make up about a quarter of the world's population. If these 1.8 billion young people gain the relevant skills to become productive and active members of society, they can make a significant contribution to successful socio-economic development and accelerate the achievement of the SDGs. However, investments in quality employment and entrepreneurship opportunities fall short of the aspirations of young people and the growing number of young people looking for work.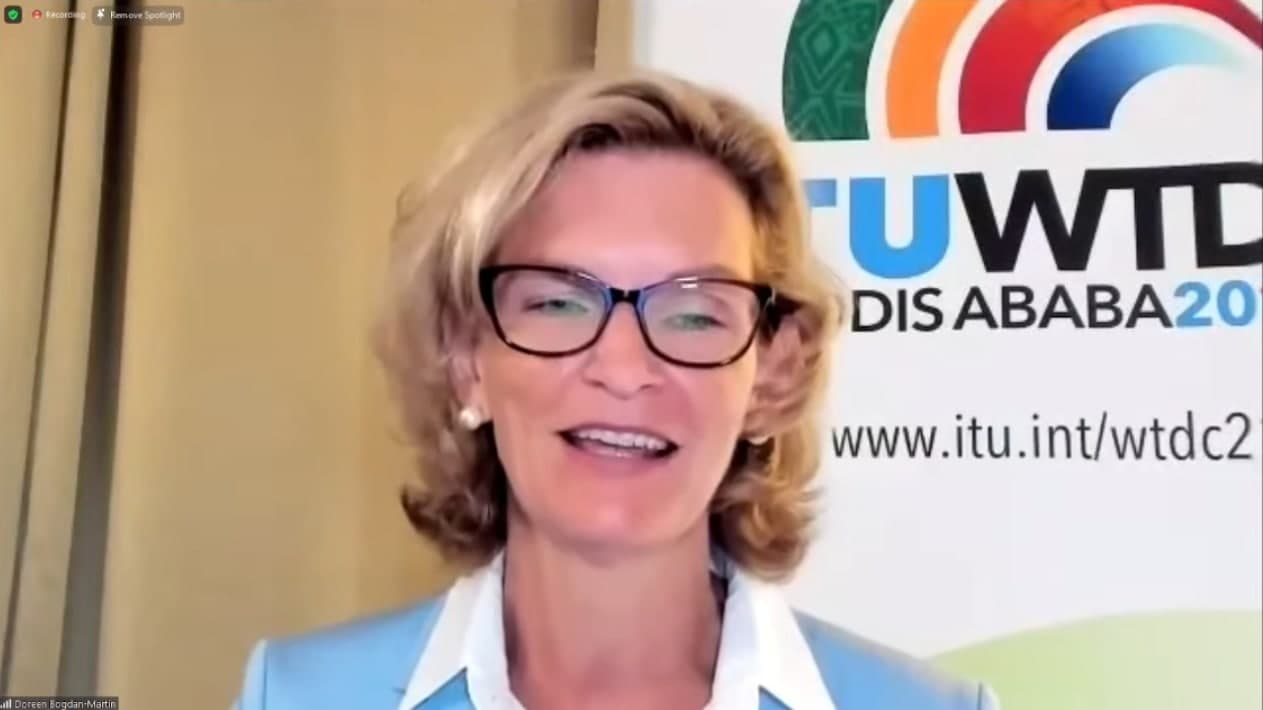 This event in the "On the Road to Addis Ababa" series focused on young people who embrace technology naturally and inherit the world that technology is currently shaping. Young people, more connected than ever before, want to contribute to the communities in which they live by offering innovative solutions, catalyzing social progress and driving change.
The session took place on International Youth Day 2021 and aligns with the Youth 2030 strategy to work with and for youth.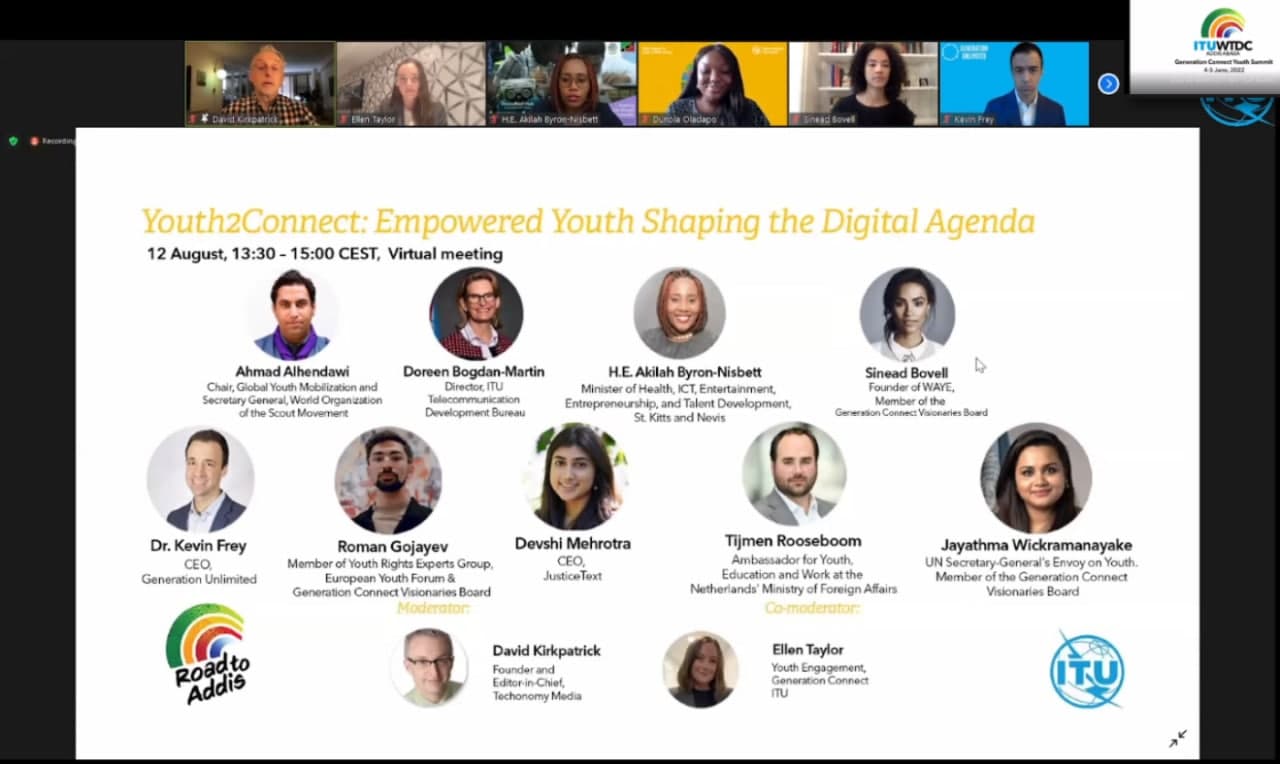 At this session, the following issues were considered:
- What can be done to ensure that the youth community is empowered and fully involved in the decision-making process that shape the global digital agenda?
- How to include marginalized and disconnected youth in the digital development dialogue for universal connectivity?
- What efforts to build capacity and build digital innovation ecosystems need to be made to address the digital skills divide, especially in the post-COVID-19 world?
The discussion was attended by:
- Ahmad Alhendawi, Chair of the Global Youth Mobilization Initiative and Secretary General of the World Organization of the Scout Movement;
- Sinead Bovell, Founder of the WAYE Initiative, Member of the Connected Generation Thinkers Council;
- Dr. Kevin Frey, CEO of the Generation Unlimited Initiative;
- Roman Godzhaev, Member of the Expert Group on Youth Rights of the European Youth Forum, Member of the Council of Thinkers "Connections Generations";
- Devshi Mehrotra, Director General, JusticeText Initiative;
- Tiimen Roosboom, Ambassador for Youth, Education and Employment, Ministry of Foreign Affairs of the Netherlands;
- Jayatama Vikramanayake, UN Secretary General's Envoy for Youth Affairs, Member of the Generation Connections Thinkers' Council.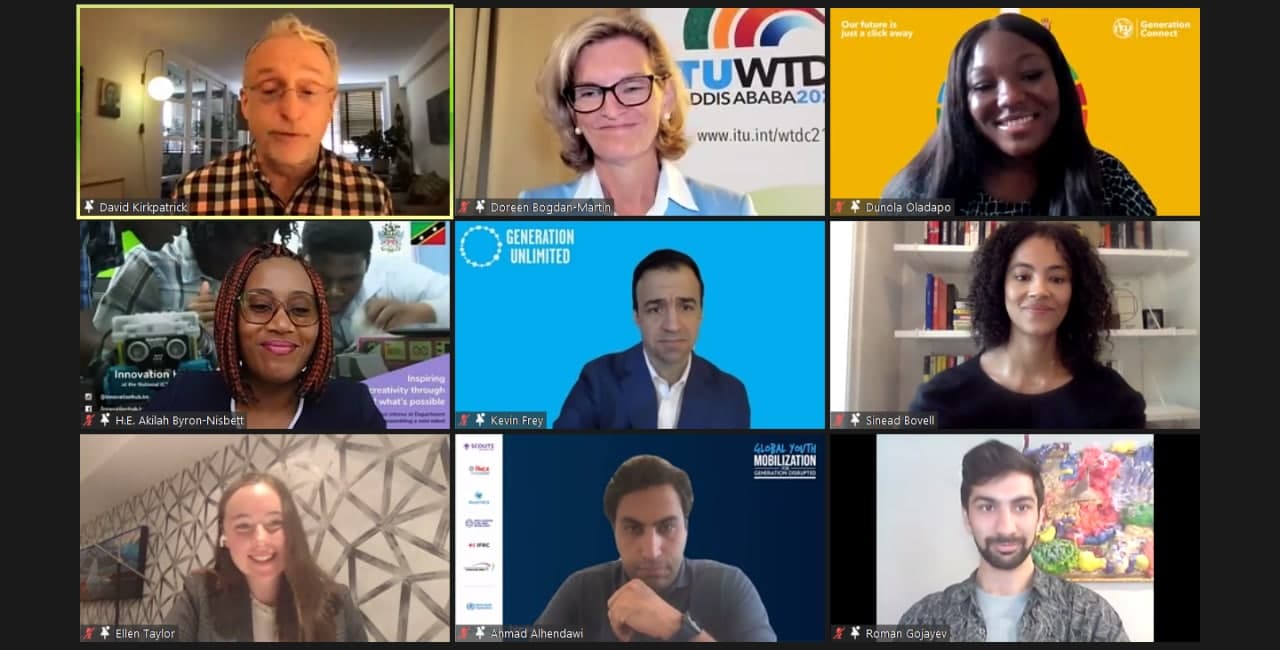 At the closing of the "On the way to Addis Ababa" event, Director of the ITU Telecommunication Development Bureau Doreen Bogdan-Martin and moderator David Kirkpatrick thanked all the participants of the meeting for their constructive and fruitful work, as well as the observers for their participation in this event. They also noted that the next session will take place on September 20, 2021.