27.08.2020
August 27, 2020, via Videoconference
August 27, 2020, via Videoconference
The first interregional meeting of the Arab Group for the ITU World Telecommunication Development Conference 2021 (WTDC-21) was held on 27 August 2020 via Videoconference. The meeting was attended by over 60 representatives of members of regional and international telecommunication organizations.
The meeting was opened and welcomed by the Manager of Telecommunication Policies and Standards of the Department of Strategy and Future, Nasser Al Marzouki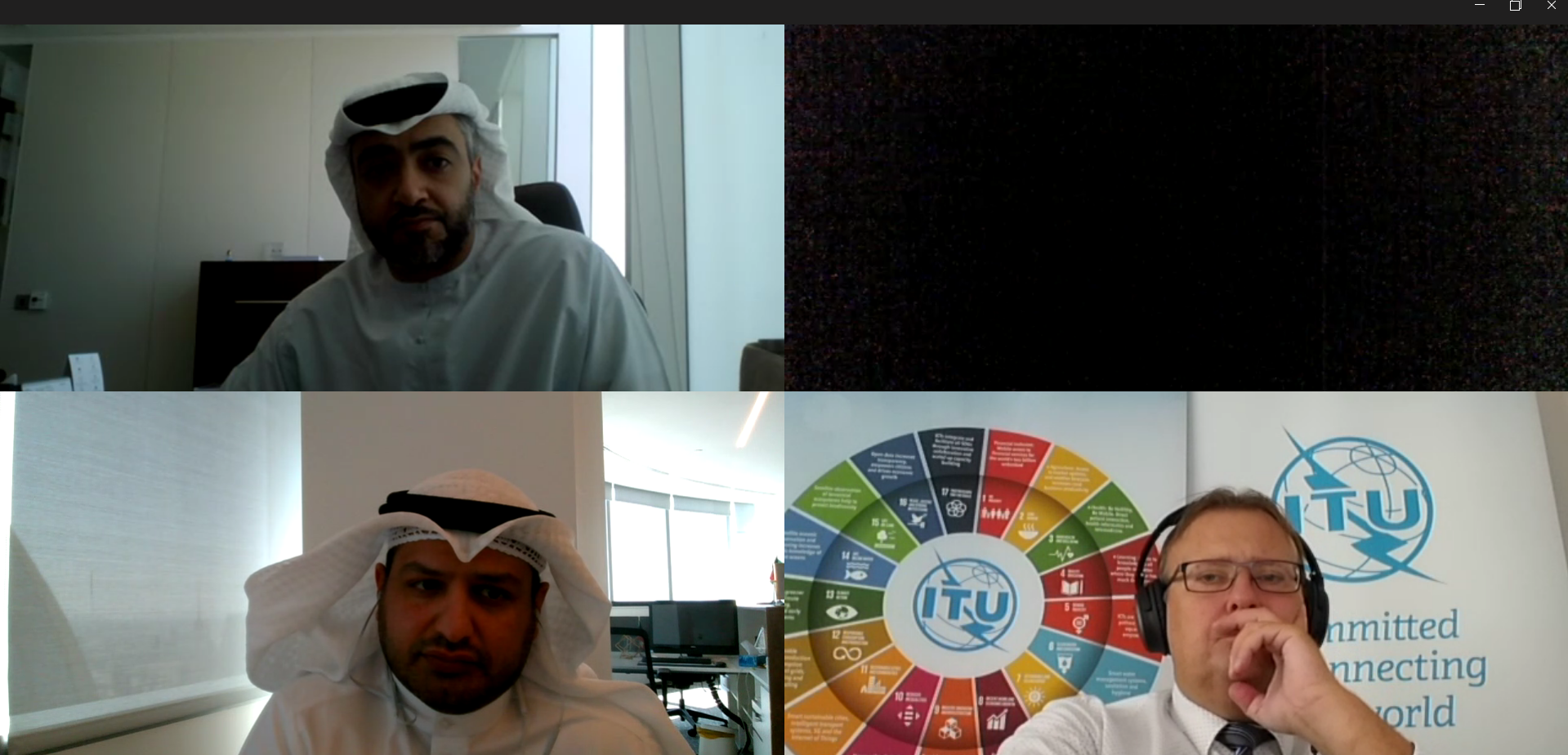 The first meeting of the Arab group for the WTDC-21 was attended by representatives of the Communications Administrations of the Regional Commonwealth in the field of Communications: of the Republic of Azerbaijan, the Russian Federation, as well as the leadership of the RCC Executive Committee.
The position of the RCC on the preparation for the WTDC-21 was presented by the Chairman of the Working Group on work with ITU at the RCC Commission for the Coordination of International Cooperation, Minkin Vladimir Markovich.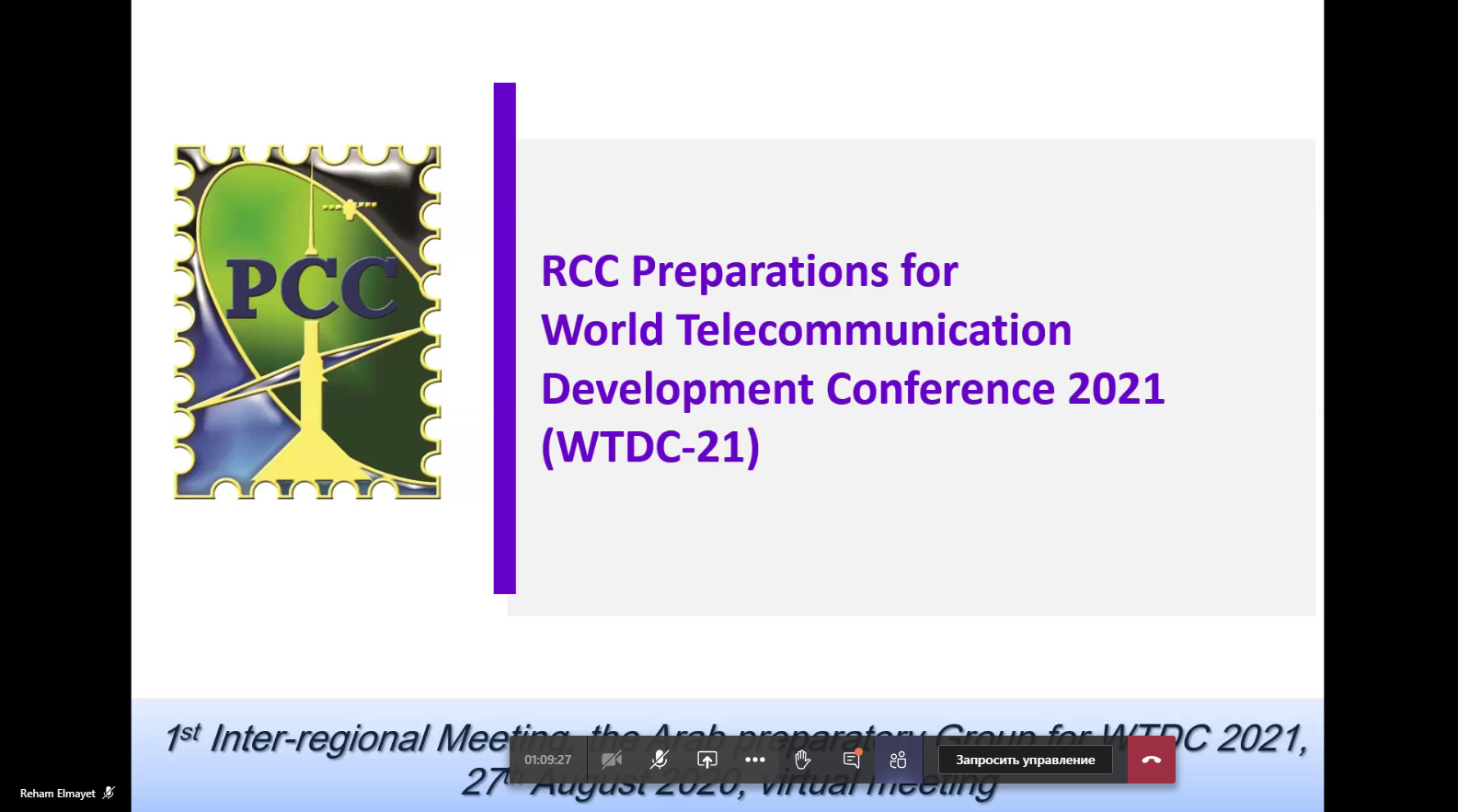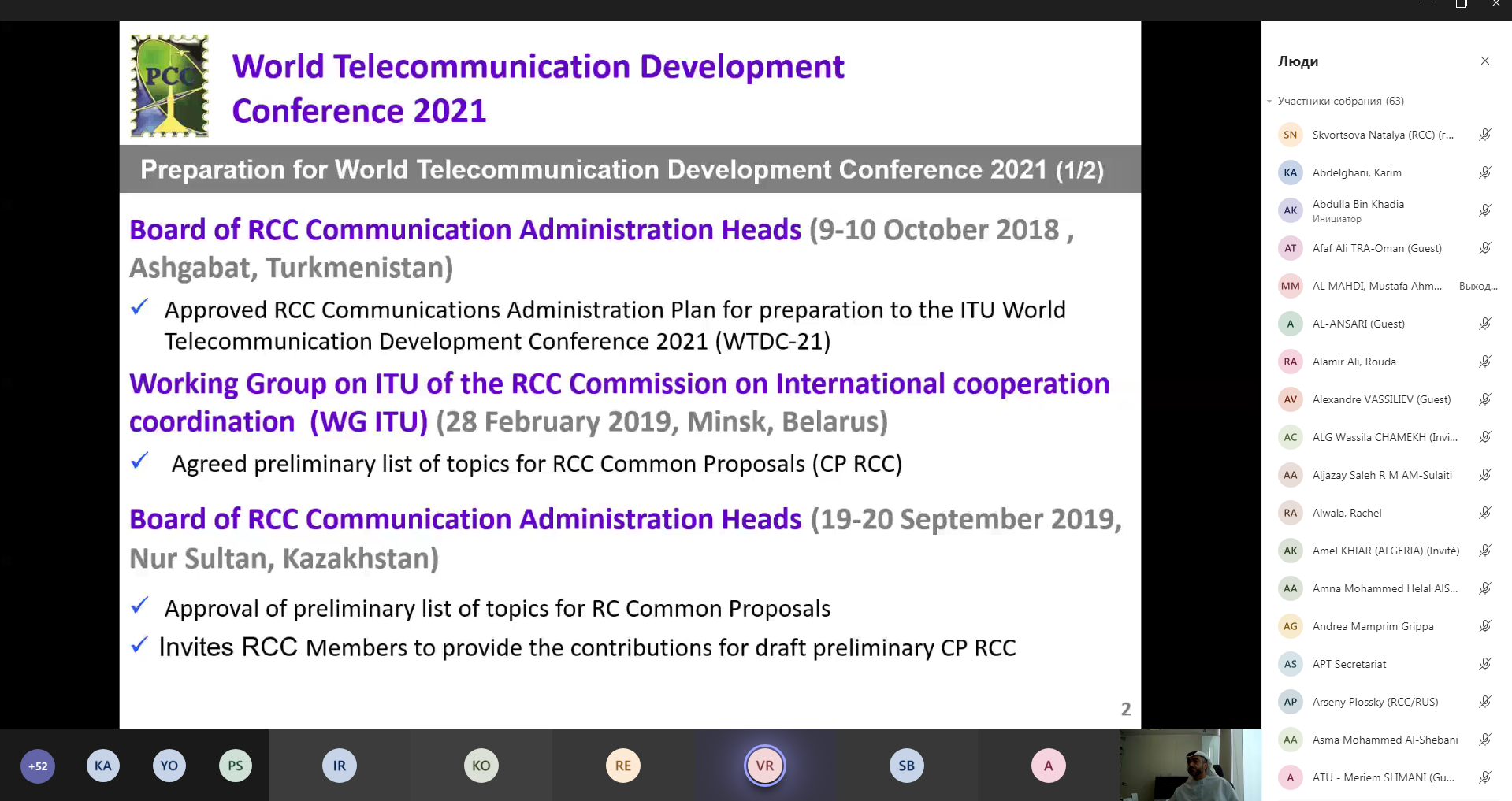 The agenda of the meeting included the following items on the agenda:
- Presentation of the Bureau of Telecommunication Development on preparations for the WTDC-21;
- Preparation of regional groups for the WTDC 2021;
- Resolutions and Recommendations for the WTDC-21;
- Declaration of the WTDC-21;
- Strategic plan for the WTDC-21;
- Study Groups and Questions of the ITU Telecommunication Development Sector;
- Regional initiatives;
- General discussions.
Work in the ITU Regional Organizations on the preparation and conduction of RPMs for WTDC-21 will continue.