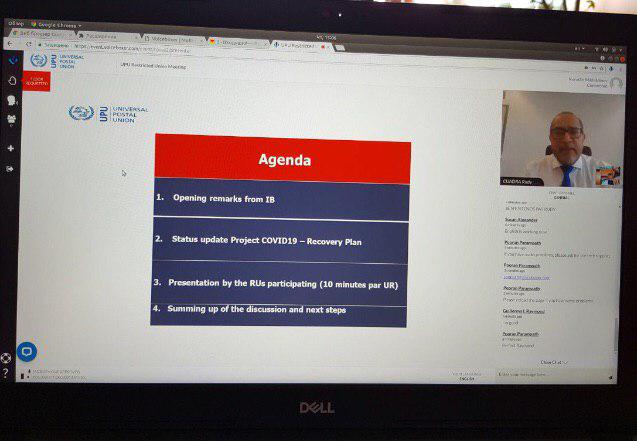 09.07.2020
July 9, 2020, via Videoconference
On July 9, 2020, the UPU Regional Roundtable was held to promote the exchange of experience and the presentation of the first iteration of the draft UPU Recovery Plan from COVID-19 via videoconferencing.
The meeting of the Regional Round Table was opened by the Director for the Development and Cooperation of the International Bureau of the Universal Postal Union, Rudy Cuadra.
The Regional Roundtable was attended by 13 regional UPU unions. Among them are representatives of PAPU, Upaep, PostEurop, CERP, Euromed postal and the leadership of the RCC Executive Committee of the Regional Commonwealth in the field of Communications.
The agenda of the Regional Roundtable included the following issues:
- on updating the status of the COVID19 project - Recovery plan;
- presentations of the meeting participants;
- summing up and discussion of the further actions.
On the above meeting it was considered: initiatives taken by the UPU Member-States during the pandemic; lessons learned from the pandemic; resilience practices and mechanisms in the region's postal sector that have helped to soften the impact of the pandemic; activities to be included in the UPU recovery plan.
The UPU International Bureau project team will continue to develop the UPU-COVID-19 Recovery Plan, which will help UPU Member-States to soften the impact of the pandemic on the postal industry and ensure that postal services will quickly recover from the crisis.
The next UPU Regional Roundtable is scheduled for September 2020 following the final preparation of the UPU COVID-19 Recovery Plan.